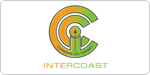 Selected School: Intercoast College
Description: 

Celebrating student's success for over 26 years!




Careers on Target




The Education and skills training you will receive here at InterCoast is directed toward the development of technical skills and knowledge, along with the development of professional attitudes and behaviors related to study and work habits, interpersonal communication skills, self discipline, and confidence.



Morning, Afternoon, Evening, and Weekend Schedules
Lifetime Career Assistance
Small Class Sizes ensure better Student/Teacher Ratios
Professional Certification Programs
Convenient Locations
Real World Experience & Training
We offer programs in:
Medical
Legal
Business
Computer Professions
Technology
InterCoast has a passion for educating students and helping them achieve their career goals. InterCoast prepares students for entry level positions in challenging careers.
Success Starts Here! Put Your Career on Target!
The Central Mission of InterCoast is to provide an educational career program designed to prepare students to succeed in the medical, legal, business and technology industries by enabling them to meet the highest expectations of employers for entry level professions.
Show more
Tell us about yourself so we can provide helpful info about this school